Business Development Manager Horticulture region EMEA
Sector

Agribusiness (Glas) Tuinbouw

Functiegroep

Marketing & Sales & Inkoop

Opleidingsniveau

Bachelor/ Master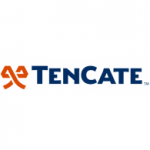 On behalf of TenCate Industrial Fabrics EMEA, supplier of Ground and frost protection covers, crop clearance fabrics and screens (e.g. insects, climate control) we search for an entrepreneurial:
Business Development Manager Horticulture EMEA
TenCate Industrial Fabrics is a commercial division of TenCate Geosynthetics and supplies products and solutions for horticultural, agricultural, recreational and specialty markets. TenCate Geosynthetics, headquartered in Pendergrass, Georgia, United States, has a global production platform, commercial and technical organization and has successfully consolidated and developed core markets to maximize value for customers.
Through the processing of synthetic raw materials, they develop, manufacture, and provide innovative and reliable industrial technical textiles that enhance the performance of their customers' products.
For the European Sales Team we search for a Business Development Manager Horticulture EMEA
Your position
You will manage commercial prospection, customer management, purchasing and marketing activities for TenCate Geosynthetic EMEA business opportunities in the Horticultural market of the Industrial Fabrics Business Unit.
You wil be responsible for ensuring the realization of turnover and margin objectives thanks to sales and marketing activities. This includes overall market management as well as detailed knowledge of the Horticultural market related to pricing, customer needs and product development.
Key responsibilities
Sales:
Responsible for realization of the Net Sales and Margin budgets for this specific market;
Realization of the Sales and Marketing plan;
Responsible for the definition of the country and region policies;
Maintaining and developing the price policy;
Midterm and short-term overall planning and budgeting in the TenCate manufacturing operation and sourcing operation including forecast;
Support the distributor, trainings, solving of complaints, etc.
Marketing:
Responsible for market research and observation of the competition;
Development of technical and sales arguments;
Development and implementation of the Marketing Plans;
Specific lobbying activities;
Planning / Development and Realization of Advertising;
Responsible for the sourcing, purchase and development of product range, the general availability and all relevant tools and services in respect to ensure the sales success.
Your profile
BSc or Msc degree horticulture, agriculture or commercial business;
5+ years of Horticultural experience in a business to business environment;
Strong business development background;
English and Dutch is a must, another language like German or French is a plus;
Demonstrated management and communication skills;
Able to travel approximately 35% – 40%, some international.
Offer TenCate
A job in one of the most dynamic sectors there is and where your own contribution is valued and indispensable. You will work in an open and informal team in a fast-growing company. At TenCate, innovation is a way-of-life where youngsters come up with smart solutions together with experienced seniors.
Naturally, you can count on good employment conditions with us, including a competitive salary and a lease car. In addition, we offer the space to develop yourself by means of a training budget.
Interested?
If you are interested in this international commercial management position or if you would like more information, please contact Johan Grootscholten of Green Career Consult on +31 (0)6 38976049. Mail your motivation letter and CV to johhan@greencareerconsult.nl and apply today !
TenCate Geosynthetics serves the market globally with two commercial divisions – TenCate Geosynthetics and TenCate Industrial Fabrics.
TenCate delivers:
Crop Clearance fabrics for mechanical clearing of the greenhouse;
Ground Cover Fabrics for controlling weeds, Ground Cover Fabrics can also be utilized in soil separation and barrier fencing applications;
Insect Screen Fabrics for in insect screening and bee cage;
Frost protection covers for protecting plants efficiently against cold winds, extreme temperature fluctuations and the excessive, thus harmful UV radiation resulting from the sunlight. The controlled micro-climate maintains the plants health and safety.
Shade Cloth Fabrics for shading horticultural plants;
Screens for greenhouse climate control consisting out of:
(1) Energy Saving Screen; (2) Sun Shading Screen; (3) Sun Shading Screen Aluminium; and (4) Black Out Screen.
For more information: https://www.tencateindustrialfabrics.com/en/markets-and-solutions/horticulture