Registration Specialist Baltics
Locatie

Leusden, The Netherlands

Sector

Gewasbescherming

Functiegroep

R&D/Onderzoek

Opleidingsniveau

Master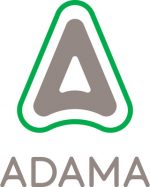 On behalf of Adama Northern Europe, a leading crop protection company who provides markets in Benelux, Scandinavia, Baltic States and Belarus,
we like to get in contact with enthusiastic candidates for the position of:
Registration Specialist Baltics
Regulatory Affairs, minimum 32 hours/week
Office: Leusden, The Netherlands
The position
You are responsible for the registration process of Crop Protection Products for the markets in which Adama Northern Europe is active, with specific focus on the Baltic States.
You work in co-operation with colleagues in the local organization and across Europe.
You are responsible for the maintenance of existing product registrations and prepare new dossiers for submission, for which you collect, review and select the necessary information.
You follow the submitted dossiers through the evaluation process and take initiatives necessary to reach an optimal result.
To achieve this goal you keep intensive contacts, verbal and in writing, with the evaluating authorities and other relevant organizations, as well as with local and European colleagues.
For specific projects, you also actively contribute to the dossier composition on European level, work which includes regular contacts with the European and Global Product Registration Managers.
Internally you maintain good contacts with your colleagues in the Registration & Development Department and other departments like Sales and Marketing.
Your profile
you have a Msc or Bsc degree with relevant specialization, e.g. in the area of agriculture, biology,
chemistry, (eco-)toxicology, pharmacy or life science;
You have strong analytical and planning skills;
You are service-minded, stress-resistant and flexible;
You have strong communication skills, both verbal and in writing;
Your Dutch and English language are good.
You recognize yourself in the values of ADAMA: Getting it done, Creating simplicity, Empowering people and Passion.
Our Offer
ADAMA offers you a dynamic position in an ambitious and international operating organization.
The position offers possibilities to take your own initiatives and work on your personal development.
Good primary and secondary working conditions are part of our offer.
Application
Are you the potential Registration Specialist Baltics? This is an exciting opportunity to join a successful business.
So, if you are interested or if you experience this position as an interesting next step in your career.
Then apply confidentially to or get in contact with Green Career Consult, via Mr. Johan Grootscholten, senior consultant, mobile: +31 (0)6 38976049.
Please sent your cover letter and cv by E-mail to: johan@greencareerconsult.nl
About Adama
Adama is one of the world's leading crop protection companies. They strive to Create Simplicity in Agriculture,
offering farmers effective products and services that simplify their lives and help them grow.
ADAMA is providing farmers solutions – herbicides, insecticides, fungicides, plant growth regulators and seed treatments.
With the greener products getting more important they are also looking for green solutions to provide and one promising project is going to be launched within one year.
The products ADAMA is selling improve the quality and quantity of crop yields by providing protection from weeds, insects and disease.
The company's comprehensive and differentiated product portfolio, one of the world's largest, with more than 270 active ingredients and more than 1,000 end-use products,
provides solutions for all needs, for all major crops, in every market.
With a heritage going back 70 years, Adama is one of the largest companies in the $60 billion global crop protection industry
and the only integrated Global-China crop protection company, with sales in 2018 of $3.9 billion.
For more information please visit: www.adama.com
SIMPLY. GROW. TOGETHER.