Campaign Marketing Manager Benelux
Regio

Heel Nederland

Locatie

Leusden en / of vanuit huis

Sector

Gewasbescherming

Functiegroep

Marketing/Sales/Communicatie

Opleidingsniveau

HBO/bachelor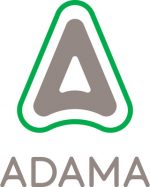 Do you like to create and execute campaigns across online and offline channels,
are you a proactive and innovative thinker and are you an enthusiastic connector with persuasive skills?
Please contact us to join Adama as:
Campaign Marketing Manager Benelux
Home office : Leusden, The Netherlands
For our focus crops you plan, monitor and execute together with the local sales teams the campaign plans.
You work closely together with the European product strategy managers as well with the sales teams, registration, supply chain, customers and external relations.
A good understanding of the agricultural sector is important to be successful.
Tasks and Responsibilities:
Lead the discussion with the local sales teams to come to the best campaign for the different customers and influencers in the market;
Develop and align upcoming and running campaigns with European Product Strategy Managers and other internal stakeholders;
Plan, create and execute campaigns across online and offline channels;
Think and discuss about the best tools to use for the campaign, i.e. online and offline promotion, social media, website, customer presentations, trials, free of charge material, etc,;
Analyze and report on conversion and ROI to optimize our marketing mix;
Manage campaign related activities in CRM software;
Daily monitoring of campaigns to safeguard full delivery.
What do we expect from the applicant:
Strong knowledge about marketing;
Service-minded, stress-resistant and flexible;
Fast learner with a curious mindset and a can-do mentality;
Strong verbal and written communication in Dutch and English and persuasive skills;
Well-organized and efficient – a detailed and methodical approach to every project;
Professional with strong planning and analytical skills and project management expertise;
Experience in running campaigns across multiple teams;
Strong organizational ability, experienced in planning and managing a systematic approach to demand generation through sales teams;
Proactive, creative and innovative thinker. Must be able to generate consistently new ideas for the campaigns;
To be in contact with our European product managers and other stakeholders we expect that you travel 10-15% of the time;
Experience in the agricultural market through marketing or sales and with a Msc or Bsc degree.
Application
Are you the potential Campaign Marketing Manager Benelux with strong ideas to further grow our cropprotection business?
This is an exciting opportunity to join a successful business.
So, if you are an experienced Marketing Manager or you are ready to take the next step in your career.
Then apply confidentially to or get in contact with Green Career Consult, via Mr. Johan Grootscholten,
senior consultant, mobile: +31 (0)6 38976049.
Please sent your cover letter and cv by E-mail to: johan@greencareerconsult.nl
About ADAMA
ADAMA is one of the world's leading crop protection companies. We strive to Create Simplicity in Agriculture,
offering farmers effective products and services that simplify their lives and help them grow.
ADAMA is providing farmers solutions – herbicides, insecticides, fungicides, plant growth regulators and seed treatments.
With the greener products getting more important we are also looking for green solutions to provide and one promising project is going to be launched within one year.
The products ADAMA is selling improve the quality and quantity of crop yields by providing protection from weeds, insects and disease.
The company's comprehensive and differentiated product portfolio, one of the world's largest,
with more than 270 active ingredients and more than 1,000 end-use products, provides solutions for all needs, for all major crops, in every market.
With a heritage going back 70 years, Adama is one of the largest companies in the $60 billion global crop protection industry
and the only integrated Global-China crop protection company, with sales in 2018 of $3.9 billion.
Simply. Grow. Together.