Crop Team Manager Hydroponics, USA – ingevuld
Regio

Internationaal

Locatie

USA

Sector

Gewasbescherming

Functiegroep

Marketing/Sales/Communicatie

Opleidingsniveau

HBO/bachelor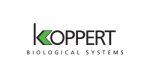 To further develop the American market we currently are searching
on behalf of Koppert Biological Systems for a,

Crop Team Manager Hydroponics, USA
focus on vegetables, coaching, commerce, advice
Based in: Oxnard, California; 1 hour drive from Los Angeles, USA
You lead the team of technical sales representatives supporting their clients in the hydroponic vegetable market,
ensuring their customers are receiving the high levels of service. In close collaboration with the Sales Manager Horti,
you identify new opportunities for products to solve growers' problems and adjust the crop protocols to new variables in growing.
Your Duties
Forming a service strategy in line with clients needs by visiting key accounts and developing good relationships;
Maintain the crop protocols and train consultants and clients in the correct use of the product;
Foster a spirit of teamwork and communicate regularly;
You are well informed about developments and potential expansion within the sector.
You focus on maintaining existing client relationships and establish relationships with new clients;
Coach, mentor and develop your team; assist them in reaching the highest level of technical and interpersonal competence.
Your Knowledge and Experience
Bachelor's degree is preferred or similar experience;
8 + years of experience with the high tech agriculture/horticulture sector;
Experience in hydroponic vegetable crops as a grower or IPM staff member (> 2years);
Excellent leadership and interpersonal skills; set explicit direction for the objectives and outcomes of team;
Communicate effectively; both verbally and written in English (Dutch is a pre);
Other qualifications are to be eligible to live and work in the USA. Koppert will support you with the visa procedure when needed. Amount of travelling,
including for training and management gatherings, is up to fifty per cent of the time.
Offer Koppert Biological Systems USA
The working atmosphere is informal. They are a family company and closely involved with everything that happens within and outside their company.
They are consistently looking at ways of improvement and continuing to invest in their employees.
This has made them pioneers in the international market when it comes to biological crop protection and sustainable cultivation systems.
They contribute to better health of people and the planet through our products, their people to support Global Sustainability.
Comprehensive Benefits Package to include:
Employer paid medical and dental insurance for our employees;
Health Savings Account;
Tuition Reimbursement;
Wellness Program;
Employee Assistance Program.
Convinced?
This is an exciting opportunity to join a successful business. So, if you are an experienced Crop Team Manager or you are ready to take the next step in your career.
Then apply confidentially to or get in contact with Green Career Consult, via Mr. Johan Grootscholten, senior consultant, mobile: +31 (0)6 38976049.
Please sent your cover letter and cv by E-mail to: johan@greencareerconsult.nl
Koppert Biological Systems USA produces sustainable cultivation solutions for food crops and ornamental plants.
Together with growers and in partnership with nature, we work to make agriculture and horticulture healthier, safer, more productive and resilient.
They achieve this by using natural enemies to combat pest infestations, bumblebees for natural pollination, and bio stimulants that support
and strengthen the crops both above and underground. Restoring and protecting vital ecosystems in a natural way is the basis for healthy crops and a balanced environment.
Koppert Biological Systems is the worldwide market leader in integrated pest and disease management.
The ongoing attempt to discover and utilize natural principles form the backbone of Koppert's activities.
Their strength lies in teir ability to turn this knowledge into practical applications which contribute to finding solutions to prevailing problems.
They also believe in sharing knowledge and training staff and clients towards achieving sustainable horticulture and agriculture.
Koppert Biological Systems is an Equal Opportunity Employer.
Qualified applicants will be considered without regard to race, color, religion, gender, national origin, age,
sexual orientation, marital or veteran status, disability, or any other legally protected status.