Cultivation expert in team Asia
Regio

Internationaal

Locatie

internationaal

Sector

Tuinbouw

Functiegroep

Consultancy/Advies

Opleidingsniveau

HBO/bachelor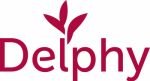 On behalf of our client Delphy we are searching for a:
Cultivation expert in team Asia
agronomical expertise, consultancy skills, international focus
Duty station: Bleiswijk, the Netherlands
Delphy stands for Worldwide Expertise for Food & Flowers. With more than 210 experts in-house it is needless to say that Delphy is world's largest commercial service provider in the horticultural and agricultural sector. The head quarter is located in Wageningen, The Netherlands and via our subsidiaries they can support worldwide. They provide services, knowledge development and knowledge implementation to further develop with our partners.
Team Asia explores this for the Asian market; where more technology driven and intensive agriculture is emerging. By extending our business in Asia we contribute to local developments. In order to further extend our business activities and to provide the best services to their customers they want to scale up and expand their team in the Netherlands, Bleiswijk. Therefor we are looking for a talented:
Cultivation expert in team Asia
Working station: Bleiswijk, the Netherlands
Job objective
They are involved in developing and executing modern greenhouse projects in Asia and
they support/realize high yields in advanced greenhouse production systems on areas varying from 2 to 20 ha.
You contribute in setting up and/or improving the production operations of our customers.
Your professional advice targets production levels like cultivation, climate control, crop protection, irrigation, fertigation to improve overall production performance.
From their office in Bleiswijk you use online tools on a day-to-day base to provide expertise, constructive feedback and recommendations in production of
greenhouse vegetables, like tomatoes, capsicum and cucumbers.
Needless to say, visits to these international projects to provide on-site production support and (on-the-job) trainings are a must.
It comes naturally that you support others in gaining horticultural know-how to bring them to the next level.
Besides this you will contribute in design and implementation of international high-tech horticultural projects.
Your tasks and responsibilities
Remotely support cultivation on a day-to-day base in new, innovative and sustainable agricultural projects;
Trouble-shoot issues in an international horticultural production setting;
Travel to our customers for on-site production support;
Provide theoretical and practical trainings (in the Netherlands and abroad);
Contribute in the design and execution phase of new greenhouse projects;
Reporting on progress and results of projects.
Your profile
Agro-sector related BSc-degree and knowledge of the international Agro-sector;
Knowledge of large scale commercial plant cultivation (high-wire vegetables);
Proactive, entrepreneurial, social and communicative personality;
Capable to act in a fast-changing, challenging environment, meet dead-lines and targets;
Fluent in English (spoken and written);
Capable and willing to travel to countries in Asia;
Several years of (practical) work experience in;
Full-time employee;
Computer literate;
In possession of Car Driving license.
Your application
If you are interested in this challenging vacancy and like to join a growing organization or If you have questions,
please get in contact with Green Career Consult, via Mr. Johan Grootscholten, Managing Partner, mobile: +31 (0)6 38976049.
Please send your cover letter and cv by E-mail to: johan@greencareerconsult.nl
Acquisition with reference to this advertisement will not be appreciated