Head of Breeding ingevuld
Regio

Noord West Nederland

Locatie

Andijk, The Netherlands

Sector

Veredeling/Breeding (Plant en Dier)

Functiegroep

R&D/Onderzoek

Opleidingsniveau

Universiteit/Master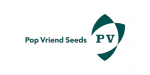 As part of Pop Vriend Seeds' growth strategy and plans to establish up to date breeding stations and breeding teams
in all important and relevant vegetable markets worldwide, we're looking for a,
Head of Breeding
innovative, convincing, human leadership.
Office: Andijk, The Netherlands
You will lead and manage all breeding teams at the site, including the local based scientists, R&D IP manager, Farm and Stock seed Production Managers (5-10 direct reports)
with a Research & Breeding budget of € 5-10 M. You will report to the CTO of Pop Vriend Seeds.
Job purpose
Ensure – in an effective and efficient way – a continuous flow of commercially successful varieties by managing, steering, consolidating and approving the processes
of continuous crop improvement for the Pop Vriend Seeds portfolio.
Design, consolidate, decide and implement the breeding strategy for the vegetables business in line with the overall R&D plan which is part of the strategic plan,
and approve the crop specific breeding policy within the breeding strategy and within the departmental budget.
Your Tasks
Design, propose, consolidate, advise, decide, and implement the long- and short-term breeding strategy in line with the R&D strategy and Pop Vriend strategy in order to determine the framework of the breeding policy;
Formulate, monitor and continuously improve and approve the crop specific breeding policies, procedures and processes within Pop Vriend in line with the long term and short-term breeding
and R&D strategy in order to efficiently ensure the achievement of the breeding goals;
Consolidate in shared responsibility with the Marketing & Sales manager at Pop Vriend for the Long-term crop design process in cooperation with other departments by preparing the reports and
participating in the crop strategy meetings in order to facilitate, advise and enable divisional and corporate strategic decision making;
Ensure having key state of the art technologies available in the breeding area, apply available technologies and breeding methods, that have impact on the breeding programs in terms of efficiency
and output, as well as keep up-to-date with respect to relevant scientific developments and analyse potential impacts of new technologies and breeding methods in the breeding programs
in order to ensure a constant flow of commercially successful varieties;
Advise the CTO on the Breeding strategy and policies by means of drawing up reports, feedback, proposals and performing technical market scans in line with the breeding strategy
in order to facilitate, advise and enable divisional and corporate management decision making;
Prepare, consolidate, implement and manage the breeding department budgets within the guidelines of Pop Vriend Seeds and advise the management team of Pop Vriend
to provide appropriate tools that allow the breeders to manage the budget and to provide information to the CTO, the management team of Pop Vriend and the breeding teams
in order to ensure a correct and optimal realization of the breeding budget and control of breeding costs;
Manage and steer the breeding department, which includes the breeding teams, the scientists, the R&D IP manager, Farm and the stockseed production managers.
Manage and steer the breeding programs, plans, procedures and policies and the operational R&D unit of Pop Vriend Seeds in Andijk
in order to ensure an efficient and effective operating breeding department;
Manage, direct, and coordinate in cooperation with HR, the personnel flow within the breeding department, including appraisal, training and development and career planning
by using HR instruments, guidelines, procedures and decide in order to select and maintain competent employees and ensure an efficient and effective functioning breeding department. 
Success Factors
Output of breeding technologies, protocols and tools related to Pop Vriend Seeds Vegetables' products and efficiency of the breeding programs, time to market
and to differentiate a/o be better than the competitors in the sector;
Quantity and quality of output of the divers breeding programs i.e. commercially successful varieties;
Efficient and effective functioning of Breeding Teams and local R&D employees;
Professionalism and effectiveness of staff, continuity and stability of teams, collaboration and communication within Breeding Department;
Secure strategic alliances and partnerships with internal Pop Vriend Seeds and KWS partners as well as with external partners, universities, institutes and companies;
Quality of advice, proposals and breeding policy and strategy;
Quality of use and control of the Research/Breeding budget.
Skills, Experience & Qualifications
PhD/MSc in plant breeding or genetics;
Thorough knowledge of breeding, practically and theoretically;
Knowledge of affiliated technologies;
Experience in a breeding position (Managerial);
People oriented, Human Leadership, Intercultural management experience;
Language skills: Dutch and English (both fluent); international orientation;
Experience in the Vegetable seed business (managerial);
Entrepreneurial, convincing, solving problems, analytical thinking, organizing, innovative, coaching.
Convinced?
This is an exciting opportunity to join a successful business. So, if you are an experienced Head of Breeding or you are ready to take the next step in your career.
Then apply confidentially to or get in contact with Green Career Consult, via Mr. Johan Grootscholten, senior consultant, mobile: +31 (0)6 38976049.
Please sent your cover letter and cv by E-mail to: johan@greencareerconsult.nl
About the company
Pop Vriend Seeds is the world leader in hybrid spinach. As from 2019, Pop Vriend Seeds is a subsidiary of KWS vegetables.
KWS is one of the world's leading plant breeding companies. It focuses on plant breeding and the production and sales of seeds with global presence in several countries.
KWS Vegetables is a recently established Business Unit of KWS, with Headquarters in Wageningen and with the goal to become one of the world leaders in the vegetable seeds business.
Pop Vriend Seeds operates globally from its office in Andijk, The Netherlands in the open vegetable field crops; spinach, beans, chard, red beet and carrots.
KWS, a family owned German seeds company, is the world's fifth largest seed business. KWS brings us 160 years of breeding heritage and
Pop Vriend welcomes the great opportunities for synergy in the field of technology and research.
From the head office in Andijk, the Netherlands, they will continue to operate independently.