International Key Account Manager
Regio

Nederland Midden

Locatie

Groenlo / Home Office

Sector

Agribusiness Dier

Functiegroep

Marketing & Sales & Inkoop

Opleidingsniveau

Bachelor/ Master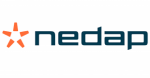 On behalf of our client, Green Career Consult is looking for a:
International Key Account Manager
Focus: to develop, implement and execute the account strategy for one or more key accounts within the Milking Equipment industry.
Standplaats: Groenlo / Home Office
About Nedap Livestock Management
At Nedap Livestock Management they help professional dairy and pig producers around the globe run a profitable, sustainable and enjoyable business. The solutions they create enable them to automate everyday tasks and make informed decisions based on individual animal identification and data. This way they empower livestock producers to respond to the growing global demand for animal protein in a way that is both profitable and aligned with rising standards for animal welfare, sustainability, transparency and the safety and quality of food.
Tasks
Within the organization you will focus on the following tasks:
you will be working closely with other members of the Account Management team as well as the Area teams to execute the account strategies across the globe in order to support their Business Partners in a proactive way to grow sales together;
you are the link between Nedap and their Business Partner organization. Next to establishing genuine relationships yourself, you should forge (new) connections between both organizations at all relevant disciplines, aimed at growing and expanding their business.
this unique and high impact opportunity is ideal for someone who possesses prior (dairy) industry experience and a proven track-record of building strong and sustainable relationships.
Additional responsibilities:
develop the account strategy and commit to and deliver on sales targets;
execute the account plan across the regions in conjunction with the Area teams;
collaborate with and interact as a key member of the Global Sales team;
research and stay abreast of emerging trends to recommend new solutions that directly tie to (regional) end-user requirements;
build solid relationships with key external and internal stakeholders, like Product Management and Application Support;
present carefully outlined business opportunities to company executives.
Your team
You will be part of a passionate, motivated and professional global team and contribute to their global strategy to be market leader in Cow Monitoring, Milking Automation and RFID Solutions within the dairy industry. You will work closely together with a dynamic and international team consisting of colleagues from marketing, product management, business development and application support. You will report to the Sales Director.
Required experience and skills
Master's Degree preferred, Bachelor of Science Degree (preferably a focus in Agricultural Science and/or Business Science);
highly motivated self-starter with an eagerness to support the dairy industry with state-of-the-art technology;
you have several years of relevant experience in (international) sales or business development;
you are able to develop effective relationships externally and internally at a variety of levels;
background/knowledge of (dairy) industry commonly-used concepts, practices, procedures and economic drivers;
trustworthy – someone who understands and lives business integrity;
your English is good, both in writing and in speech;
willingness to travel internationally on a regular basis (at least 20% of the time).
Their offer
You'll get all the space you need to excel, both literally and figuratively (and they also expect you to do something with it). They offer an energetic environment where you can develop yourself and where it is really fun to work. You will be getting much freedom to make a difference in the dairy industry. It therefore also requires a 'can do' mentality and full transparency towards the organization. They believe in the power of ideas and the energy of individual initiative. This is the foundation on which their whole organization is built. They offer the opportunity to join a highly successful, growing, market-leading organization with a strong mission and values, as well as a market competitive remuneration.
Reaction
If you are interested in this vacancy or if you desire additional information, please get in contact with Green Career Consult, via Mr. Bart van Eikema Hommes, Senior Consultant, mobile: 06-53159483.
Please send your cover letter and CV via e-mail to: bart.hommes@greencareerconsult.nl
For more information about Nedap look at: https://www.nedap-livestockmanagement.com/nl/melkveehouderij/
Green Career Consult is een gespecialiseerd bureau voor Recruitment en Loopbaancoaching, dat zich in het bijzonder richt op bedrijven en kandidaten die actief zijn in de sectoren Agribusiness, (Glas) Tuinbouw en Food. Kandidaten die wij bemiddelen en begeleiden beschikken over een aantal jaren werkervaring en zijn door middel van een Hbo- of Universitaire opleiding voorbereid op een loopbaan binnen de Agribusiness, (Glas) Tuinbouw en Food. Green Career Consult wil een betrokken-, praktische- en resultaatgerichte dienstverlener zijn met oog voor het feit dat elk mens uniek is en over een eigen persoonlijkheid, bijzondere vaardigheden en specifieke kennis beschikt. Wij streven ernaar duurzame relaties aan te gaan met de organisaties en de kandidaten waarvoor wij werken.