Business Developer Vertical Farming, The Netherlands
Regio

Nederland West

Sector

Agribusiness (Glas) Tuinbouw

Opleidingsniveau

Master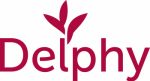 Does Vertical Farming / Indoor farming appeal to you, do you want to be a forerunner in this branch and do you want to work for the knowledge organization in greenhouse horticulture? Then we would like to get in touch with you.
Business Developer Vertical Farming, The Netherlands
Work station: Bleiswijk.
The development of cultivation knowledge for Vertical Farming takes place at Delphy Improvement Centre in Bleiswijk. In practice-oriented research modules and climate chambers, the cultivation knowledge is developed that is directly applicable in commercial Vertical Farms and contributes to the return of entrepreneurs in Vertical Farming. The application of knowledge and digital tools focuses on optimizing the dynamic cultivation processes in Vertical Farms through digital monitoring and application of crop and management models, with an emphasis on the interaction between plants and applied technology. For expansion of the Delphy team Vertical Farming we are looking for a driven, independent and curious Business Developer.

What are you going to do?
As the Business Developer Vertical Farming you will build on Delphy's unique position as an independent knowledge provider in Vertical Farming globally. You enter into new relationships and maintain the relationship with the clients and partners. You use your knowledge and the cultivation knowledge developed by Delphy together with innovative management systems to realize crop optimization and yield improvement at clients. You act independently and as a team member also, being the linchpin between clients, fellow researchers and fellow cultivation specialists. You will work at the intersection of research and application in practice.
Are you the talent that
Is motivated, eager to learn and enterprising;
Who disposes good communication and social skills;
With university degree or has acquired this level through experience;
Has knowledge of plant physiology, cultivation processes and preferably thermodynamics;
Have some work experience in a similar position;
Have a good command of the English language (Dutch is an advantage).
Offer
A challenging and versatile position where you work with the latest technologies and developments;
The challenge to implement Vertical Farming and make it internationally applicable;
The opportunity to contribute your knowledge to sustainable international solutions in food production;
A high level of independence and responsibility, but a team of colleagues from whom you can learn a lot too;
Knowledge development is important for Delphy, so you get all the opportunities for your personal development;
Excellent employment conditions.
Apply
Are you interested in this challenging Business Development position and/or do you want to know more about the position or about Delphy, please contact Green Career Consult, Recruitment and Career Development for Agribusiness, Food and the Green Space via:
Johan Grootscholten, senior consultant, can be reached on mobile number 06-38976049 or E-mail address: johan@greencareerconsult.nl
Apply by means of a motivation e-mail and CV, preferably by e-mail.
Who is Delphy?
With more than 250 cultivation experts, Delphy is the knowledge company for entrepreneurs in all plant related sectors. Developing cultivation knowledge and making it applicable is our DNA and is therefore the main activity of Delphy. Our experts contribute with expertise and independent research, advice and education to improving the cultivation results of the entrepreneur.
Using state-of-the-art research facilities, sensors and crop modelling, the Delphy Team Vertical Farming aims to be a guiding principle in the development and implementation of cultivation knowledge for Vertical Farming.
Want to know more about Delphy? Please visit: www.delphy.nl