Sales Manager The Netherlands
Regio

Benelux

Locatie

Nederland

Sector

Agribusiness (Glas) Tuinbouw

Functiegroep

Marketing & Sales & Inkoop

Opleidingsniveau

Bachelor/ Master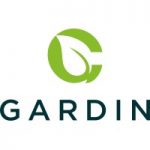 Do you like to pioneer and expand the business of Greenhouse Management Systems in The Netherlands? Are you the energetic team player that is thriving in a fast growing and dynamic environment? On behalf of Gardin we are looking for you!
Sales Manager The Netherlands
commercial skills, entrepreneurial, innovative mindset
Key words:
Eager to sale and proactive to look for new customers and markets;
Manage existing customers ("holding the back door closed");
Keeping eyes open for potential business and Relation builder;
Strong feeling for innovative opportunities;
Looking forward to meeting growers and nurseries.
Job Station: The Netherlands
Gardin is enabling the future of controlled environment agriculture with its novel approach of 'Plant Driven Growing'. Using its proprietary sensor technology, Gardin directly measures the plant photosynthetic response and provides insights through a farm management platform that helps growers control their farm based on the plant requirements. By listening to the plant, growers working with Gardin have achieved remarkable results to improve crop yield and quality. Gardin is finally closing the loop in controlled environment agriculture – partnering with leading players in the CEA ecosystem to link the plant status to the environment so that growers can produce food that is more sustainable, affordable and nutritious.
Due to continuous growth of the business, we are looking for a Sales Manager for The Netherlands region.
Your role
In this challenging position, you are responsible for generating sales through developing and maintaining strong relationships with customers and potential customers in horticulture.
You exploit all sales opportunities within regional area and implement area plans.
You understand the horticultural business and know how to motivate the growers' network. And have a high drive to be in direct contact with the growers. This is in many cases the starting point of new innovative products. You are able to express and transfer the knowledge and quality aspect of the Gardin product range and create new business with existing and new innovative products. You report direct to the CEO in UK. You are managing a sales area with focus on the Benelux. Management / colleague's will train and assist you at the start. Gardin expects that you will stimulate and motivate the existing grower's network and will bring the Dutch sales to the next level.
Responsibilities:
You will set up a successful, repeatable and scalable sales process all the way from identifying strategic target accounts to closing the deal;
Close B2B Software-as-a-Service (SaaS) Licensing deals with greenhouse agriculture companies in Benelux targeting at least 1 new greenhouse conversion per month to start;
Own and manage the sales pipeline. This includes conducting calls & meetings with inbound leads and strategic accounts to understand their operation and get them excited about Gardin. visits to facilities, sales events/trade shows, etc.;
Sharing latest market developments with the Leadership team and colleague's;
Developing constructive and cooperative relationships with colleagues, potential customers/customers;
Make accepted sales action plans for the Dutch market based on Gardin formulated strategic goals and market approaches;
Assist the Marketing department with communication implementation for this area and participate in exhibitions;
Report progress on the main areas of responsibility regularly and discuss potential threats, opportunities, and corrective actions with the Leadership Team in UK.
Experience and Competences
Work experience and network in horticulture and/or nursery fields;
5-7 years of experience with sales & market development activities in a similar position;
Previous experience in selling a technical product such as climate computers, lighting, sensors, automation etc.;
Bsc or Msc degree level in Horti-, Agriculture or Business Administration;
Microsoft tools expert: Excel, PowerPoint, Word, data base;
Excellent understanding of English and Dutch language
Compentences
Ability to manage and prioritize multiple projects within scheduled timelines;
Enthusiastic about business development and innovative "thinking";
Commercial ("consulting selling") and entrepreneurial skills;
Self-starter, flexible, autonomous, dynamic, pragmatic and ability to handle stressful situations;
Excellent communication and persuasion skills;
Innovative mind setting (your existing/future DNA profile);
Highly organized, self-motivated.
Offer Gardin
A high level of responsibility and independency with a corresponding salary and bonus on target.
You will be part of a growing international organization.
You'll feel valued for what you bring both as a person and professional.
You'll feel inspired in their culture of innovation and creativity and data driven solutions e.g. horticulture tools. You'll have the support to take your career to a next level, with on-the-job training, mentorship and skills development.
Apply
This is an challenging opportunity to join a really innovative business. So if you are an ambitious sales representative or you are ready to take the next step in your career, apply confidentially to or get in contact with Green Career Consult, via Mr. Johan Grootscholten, senior consultant, mobile: +31 (0)6 38976049.
Please sent your cover letter and cv by E-mail to: johan@greencareerconsult.nl
Gardin has exclusively selected Green Career Consult as the only recruitment partner for this vacancy.
Gardin market performance example: https://www.gardin.co.uk/news