Assistant Sales Manager
Regio

Nederland Zuid

Locatie

's-Gravenpolder

Sector

Agribusiness Open Teelten

Functiegroep

Marketing & Sales & Inkoop

Opleidingsniveau

Bachelor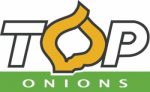 On behalf of her client, Green Career Consult is looking for a:
Assistant Sales Manager
A flexible, proactive, social and result-oriented person with good communication skills!
Location: ´s-Gravenpolder – home/office: maximum 1-hour travel time
Company
Expertise, craftsmanship and dedication. Characteristics of employees at TOP Onions. They have been growing, processing and exporting onions in all varieties and sizes for over 25 years. Their product range comprises all types of fresh onions, onion sets and silver skin onions. In processed form they supply crispy onions and onion oil, but also preserved silver skin onions and vegetables.
Due to the fact, that they also grow onions themselves, they know their product thoroughly. They know which soils are best for onion growing, and that is why their crops are spread geographically. They therefore always have the best onions and can fully guarantee the quality for their customers. The compact and flat organisational structure ensures that they can respond effectively and decisively to their customers' wishes and to developments on the market.
Home-grown, processed in-house, direct export: They take care of it! They do all this with expertise, dedication and passion.
Tasks
Within the organization you will focus on the following tasks :
supporting the sales manager from the TOP Onions headquarters;
relationship management;
making quotations;
order processing;
administrative follow-up;
logistic support;
aftersales;
identifying opportunities and strategies to increase sales.
Profile
The future colleague must be in the possession of the following:
a bachelor degree – for example: commercial economy;
a sales mentality;
excellent problem-solving skills;
affinity for agribusiness;
cultural empathy;
you master the Polish and English language outstanding and preferably German;
a driving license;
you are proactive, result-oriented, social, flexible, eye for detail, communicative skills and you can organize well.
Due to our sales team composition, we have a preference for a woman.
Offer
TOP Onions offers a high level of responsibility and independency within a growing, dynamic and international organisation. The salary and the secondary benefits will be competitive.
In short: a dream job for someone with commercial ambitions!
Reaction
If you are interested in this vacancy or if you desire additional information, please get in contact with Green Career Consult, via Mr. Bart van Eikema Hommes, Senior Consultant, mobile: 06-53159483.
Please send your cover letter and CV via e-mail to: bart.hommes@greencareerconsult.nl
For more information about TOP Onions look at: https://www.toponions.com/en/
Green Career Consult is een gespecialiseerd bureau voor Recruitment en Loopbaanontwikkeling, dat zich in het bijzonder richt op bedrijven en medewerkers die actief zijn in de sectoren Agribusiness en Food. Kandidaten die wij bemiddelen en begeleiden beschikken over een aantal jaren werkervaring en zijn door middel van een Mbo-, Hbo- of Universitaire opleiding voorbereid op een loopbaan binnen de Agribusiness en Food. Green Career Consult wil een betrokken-, praktische- en resultaatgerichte dienstverlener zijn met oog voor het feit dat elk mens uniek is en over een eigen persoonlijkheid, bijzondere vaardigheden en specifieke kennis beschikt. Wij streven ernaar duurzame relaties aan te gaan met de organisaties en de kandidaten waarvoor wij werken.
Copyright © 2020 Green Career Consult