Director of Growing, USA
Regio

Internationaal anders dan BeNeLux

Locatie

USA

Sector

Agribusiness (Glas) Tuinbouw

Functiegroep

Productie, Logistiek & Techniek

Opleidingsniveau

Bachelor/ Master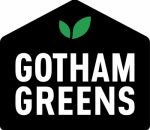 Do you have experience in cultivation of greens like lettuce and herbs?
You like to join a pioneer in urban indoor agriculture and a leading fresh produce and food company in North America? Please get in contact with us
Director of Growing, USA
Location: Must be located in one of the states in which Gotham Greens has a greenhouse.
What you will do
Gotham Greens is looking for a Director of Growing to manage, support, and advise regional Head Growers across a number of greenhouse locations. As Gotham Greens continues to expand, you will develop and communicate best practices across different greenhouse locations to ensure that they are getting the best out of their people. You will work with local growing teams on all aspects of crop production to maintain high standards of yield and quality. You will also play a key role in the recruiting and development of existing team members to build a strong pipeline of growers for future growth. The primary location for this role is flexible, the role will involve regular travel to a number of other greenhouse locations across the country. You report to the VP of Growing
Primary Responsibilities:
Lead and directly manage the growing staff across a number of greenhouse locations;
Provide day-to-day operational leadership and support to growing staff in climate management, plant nutrition, plant irrigation, crop scheduling, and integrated pest management (IPM);
Develop and implement strategies for yield and quality optimization;
Collaborate with the R&D team to develop new varieties and techniques for growing;
Develop robust reporting structures for growing data;
Build and foster a culture of inclusion, excellence, and learning across all growing team members.
Your profile
Professional Experience:
Advanced Degree in Plant Science, Horticulture, Agriculture or related field;
7+ years of relevant work experience with hydroponics in a commercial greenhouse setting; experience in lettuce and herbs strongly preferred;
Experience managing and leading remote teams;
Proficient in Priva and other greenhouse control systems;
Strong IPM background and experience with pests/diseases relevant to lettuces and herbs;
Strong organizational, tactical & analytical skills;
Excellent verbal, written and communication skills;
Be eligible to live and work in the USA. For the right candidate, Gotham Greens explore supporting a visa application.
Personal Characteristics
Solution-oriented problem-solver and passion for data-driven growing;
Excellent emotional intelligence;
Commitment to the Company's core mission and values.
Interested?
This is an exciting opportunity to join a successful and innovative business. If are ready to take the next step in your career, apply confidentially to Green Career Consult via Mr. Johan Grootscholten, senior consultant, mobile: +31 (0)6 38976049.
Please sent your cover letter and cv by E-mail to: johan@greencareerconsult.nl

Gotham Greens is on a mission to transform how and where fresh produce is grown. They are a pioneer in urban indoor agriculture and a leading fresh produce and food company. Through their national network of local high-tech farms, Gotham Greens delivers fresh, long-lasting, and delicious leafy greens, herbs, salad dressings and pesto dip all year round to retail, restaurant, and foodservice customers.
Today, Gotham Greens has 9 locations with 600,000+ sq. ft. of hydroponic greenhouses across six U.S. states and over 350 team members. Since its launch in 2011, Gotham Greens has grown from a single urban rooftop greenhouse in Brooklyn, N.Y., to a multi-state greenhouse operator and one of the largest hydroponic leafy green producers in North America.
Gotham Greens recently raised $87 million in new equity and debt capital, bringing their total financing to $130 million and fueling their company's next phase of growth.
https://www.gothamgreens.com/