Experienced (practical) Tomato Breeder
Regio

Nederland West

Locatie

's Gravenzande

Sector

Agribusiness (Glas) Tuinbouw

Functiegroep

R&D & Kwaliteitsmanagement, Nutritie & Veredeling Plant/Dier

Opleidingsniveau

Bachelor/ Master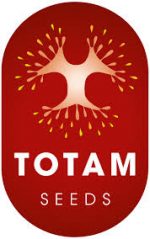 Experienced (practical) Tomato Breeder
Location: 's Gravenzande, Westland, The Netherlands
At Totam Seeds, they are breeding and developing new varieties of tomatoes for the active greenhouse sector in Europe, Canada, USA, Mexico, Oceania, and Asia. Their Research and Development station is in 's-Gravenzande, the Netherlands.
They are an agile and flexible company made of a team of highly entrepreneurial people with high level commitment and the ambition to impress a new footprint on the tomato seed industry. You will work within a company culture of empowerment and delegation with opportunities for career development, of course you will be confronted also with some challenges, and this is exactly why theyare looking for you: Your contribution will be vital to the future growth of Totam Seeds.
They are part of the Seeds Business Unit made of several seeds breeding companies (Top Seeds International IL, Totam Seeds NL, ISI Sementi IT, Xiangyan Seeds China, and Japan Vegetable Seeds JP) of the Agriscience department at Mitsui & Co. Japan.
Mitsui & Co has a philosophy to maintain the independency of each company, while upon the need and opportunity to collaborate among the group, you will be given freedom to reach out to employees from your sister companies to be exposed to a broader network. Upon your interest and needs, you will have exposure to a highly professional group of breeders and R&D lab experts located in Italy, Israel and Spain, in addition to Totam's R&D team in Netherlands, to exchange germplasm and breeding technology to develop innovative varieties providing added value to their clients.
Your role
As experienced (practical) breeder you will assist and take over some of the current breeding programs at their Research and Development station in 's-Gravenzande, the Nederlands. You will be responsible for further developing, planning, and executing these breeding programs in coordination and collaboration with the breeding team at Totam Seeds and the breeders in the sister companies. To support their research department an important part of this job role will be the phenotyping in the greenhouse and the collection of data. The breeding data will be entered and stored in theirbreeding database .
What you should bring:
A scientific university degree (MSc ) in a subject such as plant breeding, plant sciences, plant biotechnology or genetics, or graduate-level competence acquired through experience;
Have a minimum of three to five years of relevant experience in practical plant breeding, genetics, and plant physiology, preferably in tomato;
Passion for breeding tomatoes;
Excellent computer skills and affinity with automation;
Must be proficient in English language;
Maintaining the highest professional and ethical personal and company image;
Willingness to travel (Europe, Mexico, USA and Canada).
Key competencies that you have:
Detail oriented, self-organized, integer and reliable;
Proactive, someone who takes initiative;
Independent;
Relationship building, you can work independently, but you are also able to work in a cross-functional teams and intercultural project teams;
Good communicator and commercially aware.
What Totam Seeds offers you:
Becoming a member of a small, agile and flexible tomatoes breeding company, with a strong open culture of teamwork, based on reciprocal respect, trust and support;
A position in a company active at global level with a stimulating working environment, where inclusive culture, passion about what they do, and growth mindset are the pillars;
Personal contribution will be valued and rewarded, and a continuous learning path will be available.
Apply
If you're looking for a motivating, job where you can make a real difference, with a competitive salary and the potential for a rewarding career, please apply now!
Please send your application letter and CV to Johan Grootscholten of Green Career Consult johan@greencareerconsult.nl and if you would like more information, please contact on +31 (0)6 38976049
Grow together, Totam Seeds