Global Sales & Marketing Manager ingevuld
Regio

Internationaal anders dan BeNeLux

Locatie

Born

Sector

Agribusiness Algemeen

Functiegroep

Marketing & Sales & Inkoop

Opleidingsniveau

Bachelor/ Master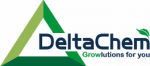 Green Career Consult is searching for an internationally oriented entrepreneurial
Global Sales and Marketing Manager
With an agricultural / horticultural background
For the Company Deltachem in The Netherlands
Located in Born, NL
Company
DeltaChem International, located in Born, Limburg NL, is part of the DeltaChem Group of Companies located in The Netherlands, Germany and Spain. Deltachem is 100% owned by Kingenta Ecological Engineering Co Ltd, a Chinese enterprise with over 10.000 employees serving mainly the Chinese domestic fertilizer market.
At the location in Born Deltachem develops and/or produces Controlled Release Fertilizers (CRF) and Inhibitors (NBPT/DMPP). Her products are sold globally via internal sales teams and a strong network of distributors and agents. The location in Born is also the logistical hub for the group, having storage facilities for bulk as well as finished goods. The plant in Born has about 30 employees of which about half is active in production. This position is based in Born (NL), with the flexibility of working from home in consultation with the team.
What kind of responsibilities do you have on a daily base?
In the role of Global Sales and Marketing Manager you are part of the Global Sales Team. You coach and lead our Sales and Marketing assistant.
More information about Deltachem: https://www.deltachem.pro/en/
Job description
Main tasks and responsibilities:
Psition Deltachem International BV as a major supplier of specialty fertilizers and inhibitors/enhancers; creating and expanding the market position.
Cooperate with the Global Sales Team to maximize market potential and business opportunities.
Manage, develop and lead the marketing department to success.
Manage, deal with and develop Global Key Accounts (distribution, cooperatives, agents), with strong and demanding business partners.
Responsible for sales and margins.
Prepare and implement the yearly business plan including budgets to maximise sales and profits.
Develop annual and quarterly (marketing / sales) plans with agreed targets for the team.
Create strong growth and realise new business with the product range.
Participate in product innovation and communicate new product introductions to relevant customers.
Research and analyse current market developments, price levels and competitor information.
Negotiate, close and manage contracts.
Keep the CRM system and the monthly forecast up to date.
Report directly to the Managing Director.
Candidate profile
The candidate should have at least management experience of a (small) team. Negotiating skills and experience in commercial management are keys to success in this position. Ideally, he/she is a professional from the fertilizer business. A good knowledge of the agriculture distribution sector would be highly appreciated. Experience in the sales of specialty and innovative fertilizers and additives would be an advantage for this position.
You are able to build strong long term relationships and you are an experienced and results-driven leader who stands his ground. You are an ambassador in carrying out the organization's vision, strategy and its ambitions. You always strive for the best and by doing so you contribute to the growth of the organization.
It is important that the candidate has the necessary technical background, understands the specific added value and benefits of Deltachem International BV products and is a good "marketer". He/she should have a strong personality to be able to deal as a peer with key accounts. An international vision/openness is also important. Willingness to travel internationally (25-30%) and spend time on the field is essential for this position.
What are your skills to perform well in this role?
Self-starter mentality.
Excellent written and verbal communication and presentation skills.
Team player in achieving the best results in marketing and sales.
Bachelor or Master degree in Commercial / Agriculture education or combination
Ten (10) or more years of related experience in the horticultural / agricultural industry
Good cross-cultural and cross-department communication skills
Analytical as well as pragmatic mind-set.
Strong customer focus, results oriented and committed to excellence.
Pro-active and able to handle complex situations.
Effective in gaining cooperation of others, assertive, able to deal with resistance to change.
Motivated and enthusiastic team player.
Profound expertise in Office Package.
Experience with CMS structures.
Fluent Dutch & English + additional language is of advantage.
What does Deltachem offer?
Deltachem present a challenging job in a rapidly developing company, where an open, professional and pleasant working culture is greatly valued. Deltachem supports initiatives, ownership and a strong team spirit. By providing autonomy, Deltachem support you to be creative and to organize the job in accordance with the overall company goals.
Competitive Remuneration + annual bonus
25 vacation days + 5 ADV days
Company car
Pension plan
Laptop and Mobile Phone
Interested?
Do you recognize yourself in the above description? Then we gladly invite you to apply for this role.
How do you apply?
Do you want to be considered for this challenging job and do you think you can meet the desired profile?
Then send your C.V. and motivation email to:
Evert Verboom, senior consultant Green Career Consult via evert.verboom@greencareerconsult.nl or call him for more information via his mobile number: +31 (0) 6 533 750 89 www.greencareerconsult.nl
Green Career Consult is a specialized agency for Recruitment and Career coaching based in Wageningen, which focuses in particular on organizations and employees active in the Agri, Food and Green Space sectors. Candidates whom we mediate and supervise have a number of years of work experience and are prepared for a career within Agri, Food and Green Space by means of a bachelor or Master education. Green Career Consult wants to be a committed, practical and result-oriented service provider with an eye for the fact that every person is unique and has their own personality, special skills and specific knowledge. We strive to enter into lasting relationships with the organizations and candidates we work for.
vacancy posted: 27January 2023