Product Manager – European Market
Regio

Heel Nederland

Locatie

Home Office

Sector

Agribusiness Dier

Functiegroep

Productie, Logistiek & Techniek

Opleidingsniveau

Bachelor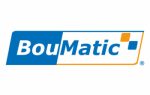 On behalf of Boumatic, Green Career Consult is looking for a:
Product Manager – European Market
Are you interested in marketing and product management? And are you familiar with, or highly interested in the dairy industry? Are you open minded, can talk to anyone, break barriers and convince others? Are you a team player, and at the same time a project leader? Then you are the person we have in mind!
Location: Home Office
The company
BouMatic is a leader in the development of innovative products for dairy farmers around the world. Their product range goes from cow traffic systems to milk collection systems, along with management and automation systems, milk cooling systems, on-farm hygiene, and cleaning technologies for dairy plants. BouMatic's products are currently marketed in more than 45 countries. The company headquartered in Madison, Wisconsin with locations in Houston, Texas (United States), Emmeloord (Netherlands), Remicourt (Belgium) and Skjern (Denmark), and employs more than 400 people worldwide.
Tasks
You make sure to constantly optimize the product portfollio. This in line with the company's global strategy and goals, and the expected profitability. You release new products, update current ones, replace and/or obsolete others, based on the product's lifecycle.
You are responsible for the following:
manage the product range;
manage the prices;
optimise revenues/sales;
promote the offering;
manage the budgets and forecasts.
Profile
What do they expect from you:
exellent knowledge of English and German – any other language is an asset;
a bachelor's degree in marketing/sales/agri-engineering;
a relevant professional experience in a similar position;
a proven experience (and/or knowledge) in the dairy industry (or agriculture in a larger scale);
an optimistic and open-minded personality;
a pro-active and easy communicator;
able to make evaluations based on quantitative and qualitative data;
able to run a project from A to Z and to operate within a team;
able to negotiate/run business relations with suppliers/partners/customers;
able to list priorities and to stick to them;
able to determine and set up short and long-term product strategies;
able to operate in diverse situations;
able to do several tasks and to collaborate with many different company departments;
rigorous when it comes to make analysis and recommendations;
willing to travel – approximately 25% of your time (mainly in the EU).
Offer
A challenging and important role in an international growing organization. A human-sized company where ideas are valued. Room for personal development within your own field of expertise and beyond. A job combining: management, innovation and fun. An open, informal, diverse, non-hierarchical culture and multi-cultural team in which people are free to speak up.
They also offer a full professional salary package in relation with your experience and skills. Your main office to report to is, their office in Belgium (Remicourt). You also have the possibility to work in their other offices in the EU and Home Office. Regular meetings will be planned with your team and supervisor.
Reaction
If you are interested in this vacancy or if you desire additional information, please get in contact with Green Career Consult, via Mr. Bart van Eikema Hommes, Senior Consultant, mobile: 06-53159483.
Please send your cover letter and CV via e-mail to: bart.hommes@greencareerconsult.nl
For more information about Boumatic look at: https://boumatic.com/
Green Career Consult is een gespecialiseerd bureau voor Recruitment en Loopbaanontwikkeling, dat zich in het bijzonder richt op bedrijven en medewerkers die actief zijn in de sectoren Agribusiness en Food. Kandidaten die wij bemiddelen en begeleiden beschikken over een aantal jaren werkervaring en zijn door middel van een Mbo-, Hbo- of Universitaire opleiding voorbereid op een loopbaan binnen de Agribusiness en Food. Green Career Consult wil een betrokken-, praktische- en resultaatgerichte dienstverlener zijn met oog voor het feit dat elk mens uniek is en over een eigen persoonlijkheid, bijzondere vaardigheden en specifieke kennis beschikt. Wij streven ernaar duurzame relaties aan te gaan met de organisaties en de kandidaten waarvoor wij werken.
Copyright © 2021 Green Career Consult