Sales Manager Latin America/Europe
Regio

Nederland Zuid

Locatie

's-Gravenpolder

Sector

Agribusiness Open Teelten

Functiegroep

Marketing & Sales & Inkoop

Opleidingsniveau

Bachelor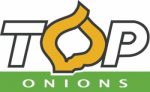 On behalf of her client, Green Career Consult is looking for a:
Sales Manager Latin America/Europe (fulltime/parttime)
A flexible, accurate and result-oriented person with good communication skills!
Location: 's-Gravenpolder – home/office: maximum 1-hour travel time
Company
Expertise, craftsmanship and dedication. Characteristics of employees at TOP Onions. They are a family-run business operating internationally, with a core of around 150 permanent employees. They have been growing, processing and exporting onions in all varieties and sizes for over 30 years. Their product range comprises all types of fresh onions, onion sets and silver skin onions. In processed form they supply crispy onions and onion oil, but also preserved silver skin onions and vegetables.
Home-grown, processed in-house, direct export: they take care of it! They do all this with expertise, dedication and passion.
Tasks
Within the organization you will focus on the following tasks:
analyzing the market to seize commercial opportunities;
relationship management (using CRM);
setting up and expanding new sales channels – traveling 15%;
making quotations;
entering orders in NAV;
administrative follow-up;
handling customer complaints;
aftersales;
commitment to maximize sales and revenue growth.
Profile
The future colleague must be in the possession of the following:
a bachelor or master degree – for example: commercial economy;
affinity with agribusiness;
cultural empathy;
a sales mentality;
you master the Spanish and English language outstanding in word and in writing – the German language is an advantage;
a driving license;
teamplayer;
you are proactive, result-oriented, social, flexible, eye for detail, communicative skills and you can organize well.
Offer
Top Onions offers a high level of responsibility and independency within a growing international organisation. The salary and the secondary benefits will be competitive.
In short: a dream job for someone with commercial ambitions!
Reaction
If you are interested in this vacancy or if you desire additional information, please get in contact with Green Career Consult, via Mr. Bart van Eikema Hommes, Senior Consultant, mobile: 06-53159483.
Please send your cover letter and CV via e-mail to: bart.hommes@greencareerconsult.nl
For more information about Top Onions look at: https://www.toponions.com/nl/