Strategic Portfolio Manager
Regio

Nederland Midden

Locatie

Leusden

Sector

Agribusiness Open Teelten

Functiegroep

Marketing & Sales & Inkoop

Opleidingsniveau

Bachelor/ Master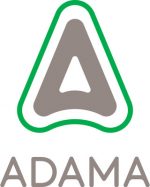 Do you like to be responsible for strategic portfolio and product life cycle management? Are you a proactive and innovative thinker and an enthusiastic connector with persuasive skills and vision? Please contact us to join Adama Northern Europe as,
Strategic Portfolio Manager
Analytical, result orientated, decisive
Office: Leusden, The Netherlands > in combination with working from home
Your role
You act as the lead in and will be responsible for strategic portfolio management in a transforming market and for the development of the commercial strategy. You provide a balanced product portfolio per crop segment. You manage the life cycle of the existing crop protection products within the whole region of Adama Northern Europe (Benelux, Scandinavia and The Baltics).
You prepare solid business cases and business plans supported by the Strategic Agronomy manager.
You work closely together with the European product strategy managers as well with the sales teams and registration. You report directly to the Marketing Manager.
A good understanding of the agricultural sector is important to be successful.
Tasks and key responsibilities:
Choose crop market segments and manage product portfolio per focus crop;
Define the (future) gaps in the product portfolio for each focus crop;
Manage the life cycle of existing products;
Support in the G.A.P.'s in alignment with registration and European processes for the proposed final product in order to provide input for the final business case;
Set up a business case concerning a potential new product based on the G.A.P. and registration (including alignment and negotiation within Europe, potential crop combination & alignment); supported by the Strategic Agronomy manager;
Translate the input from EU Product Strategy to portfolio strategy in the region;
Helicopter view over the product portfolio per crop in the market.
What do we expect from you
Education and Experience:
BSc / Msc in Marketing or Agricultural-related field;
5-7 years of experience, preferably in the crop protection market;
Demonstrates a good technical knowledge combined with strong marketing skills;
Experience with product lifecycle management;
Experience with/roots in the relevant crops;
Fluent in English.
Knowledge and Skills:
Good actual knowledge of the developments within the transforming crop protection market;
Ability to develop complex technical information and translate it into simple and readily understandable crop-product combinations;
Ability to substantially improve existing and new crop-product combinations in order to lift the existing and development product portfolio to a higher (profitable) level;
Creative in finding solutions for farmer pain-points; farmer inspired;
Analytics skills for the purpose of developing solid business cases and business plans;
Good communication, interpersonal and negotiating skills, including the ability to build effective working relationships;
Determined to achieve results and a passion to succeed;
Financial, analytical and strong problem solving skills.
Application
Are you the potential Strategic Portfolio Manager with strong ideas to further grow our crop- protection business?
This is an exciting opportunity to join a successful business. So, if you are an experienced Portfolio or Marketing Specialist or you are ready to take the next step in your career, then apply confidentially to or get in contact with Green Career Consult, via Mr. Johan Grootscholten, senior consultant, mobile: +31 (0)6 38976049.
Please sent your cover letter and cv by E-mail to: johan@greencareerconsult.nl
Adama (www.adama.com) is the seventh largest company in the global crop protection industry, with a long-term historical growth rate three times the average of the sector. In year 2021 Adama reported sales of $5.6 billion. Today, Adama is a member of the Syngenta Group, the world's largest agricultural inputs company.
The company's comprehensive and differentiated product portfolio, one of the world's largest, with more than 270 active ingredients and more than 1,000 end-use products, provides solutions for all needs, for all major crops, in every market.
Their wide and diverse portfolio is developed, manufactured and formulated in four state-of-the art R&D centers and twenty-two manufacturing and formulation facilities around the world. Their 10,000 passionate employees in over 100 countries globally are empowered with a culture to listen to farmers and ideate from the field.
Listen, Learn and Deliver