Consultants
Johan Grootscholten (1965),
Managing Partner/Senior Consultant
Passion for the Agribusiness and especially for the greenhouse agriculture is my second nature. I grew up between the vegetables, close to the Westland. When I finished my study in Wageningen I started working for employers and suppliers in this sector and it has been like this my whole career.
Career
Eight years as manager at advisory office Delphy (former DLV Plant).
Important aspects: utilising qualities and skills from employees, being really committed, uncovering potential, utilising team functions and determining synergy advantages within a team.
Nine years as a Marketing & Sales Manager at Asepta, Certis Europe and Rockwool Grodan.
Important aspects: Exploring (international) markets, obtaining insights in products and services which are needed for customers' desires. These insights help me to find out what a client's personal needs are, which considerably increases the chance of finding and providing the suitable candidate.
Meanwhile I have gained a lot of experience in Recruitment & Selection. I personally think the most important lesson to be learned is: recruitment is something you do together with candidate, client and partner. Keeping each other sharp, sharing successes and setbacks. Enabling the perfect match together.
Culture
In several organisations I have experienced the advantages and disadvantages of variable cultures, both in organisations and in countries and regions. Culture is a very important and often underestimated factor when choosing a new job.
Focus on Agribusiness
As a managing partner of Green Career Consult my focus is on the Agribusiness, especially on companies and candidates involved in (greenhouse) horticulture and agriculture, both nationally and internationally..
My points of focus are: executive search, sales functions, (cultivating&growing) technical advisor, general and relation management, business development and international Farm and/or location managers
I'm looking forward to meeting you as either candidate or client.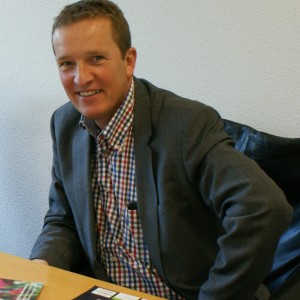 Evert Verboom (1959),
Managing Partner/Senior Consultant
After finishing my study at the agricultural academy in Dronten (Specialisations: livestock and business) I finished a study in teaching livestock farming.
Career
I have been in the commercial technical functions for over 20 years: business agricultural consultant at Randstad Employment agency, Sales Manager fertilizer and minerals for the veterinary feeding industry, peat industry, pesticides industry and Seed Industry at Sibelco Minerals Europe (Ankerpoort).
Business services adviser/manager recruitment & selection at Agriment, Stoas and P&O Services Group
In january 2008 I founded Green Career Consult.
Characteristics
Ambition, driven, people-oriented, concerned, people business inside the Agribusiness.
Senior consultant
As a senior consultant within Green Career Consult, I am especially involved in:
Supplying and processing companies in the sectors livestock and agriculture
Organisations that are involved in maintenance, organisation and policy focused on public space and civil green
The Higher Agricultural Education
The Agricultural business services
In operation I am involved in every form of recruitment and personal development. I am also a managing partner of Green Career Consult.
I look forward to meeting you as a candidate or client.