Cultivation Specialist Potplants – USA
Locatie

Oberlin Ohio, USA

Sector

Agribusiness (Glas) Tuinbouw

Functiegroep

Productie, Logistiek & Techniek

Opleidingsniveau

Bachelor/ Master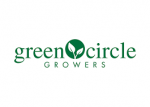 Does the cultivation of potplants keep no real secrets for you? Do you see it as a great challenge to grow top quality pot plants in the USA as well? On behalf of Green Circle Growers, we would like to have a confidential conversation with you to realize this dream;
Cultivation Specialist Potplants – USA
Location: Oberlin, Ohio; located near the beautiful lake area.
Your role
Crop management and optimization of potplant cultivation
Responsible for the development and professionalization of the cultivation team;
Think along about the course & cultivation strategy and work closely with the Director of Growing;
Be part of the growing team and report directly to the Director of Growing;
Responsible for the right strategy for climate, fertilization, irrigation strategy, crop protection (IPM) / scouting and choice of growing media;
Ensure a targeted cultivation approach in accordance with "best practices", so that the various crops grow and develop optimally;
Responsible for delivery of desired quantities and quality according to plan;
Ensuring a hygienic, safe and organized working environment.
Do you recognize yourself in the following profile
Grower or advisor with skills to share knowledge and grow together.
HBO work and thinking level, obtained through education and experience;
Extensive cultivation experience in modern greenhouse horticulture and climate knowledge (e.g. Priva);
Forward-thinking and 'data driven' with new techniques and concepts such as 'The New Cultivation';
Just in time delivery of pot plants in the right quantities and according to internal harvest specifications;
Coaching quality to guide a team of growers, so that production protocols and working methods are followed and adhered too;
Reporting on progress of cultivation and expected end product, also reacting in a timely manner when results may not be achieved;
Willingness to settle in North America.
Competencies
You are a grower or advisor with vision and tactical insight or would like to become one;
You are aware of developments in the field with regard to cultivation methods, techniques used, new cultivation methods and crop protection;
You are communicative, analytical, enterprising and decisive;
You are innovative, solution and result oriented;
Working independently in a dynamic environment with a positive, flexible attitude and a healthy work ethic;
Command of the English language in word and writing.
Starting BSc's are welcome to respond too!
Offer Green Circle Growers
A versatile cultivation function with an international twist within a decisive, flat organization with an informal corporate culture and short communication lines.
The company offers you a lot of responsibility and career opportunities. You will of course receive a competitive salary and excellent secondary employment conditions based on your knowledge and experience. You will receive extensive guidance with the application for a multi-year visa. The company also assists you in finding the right accommodation.
You will settle in a beautiful and rustic setting near Lake Erie.
Apply
Are you interested in this independent, versatile and varied position or do you want more information, please contact Johan Grootscholten, managing partner / senior consultant of Green Career Consult, available on mobile number 06-38976049.
Applications preferably by email to Johan Grootscholten, johan@greencareerconsult.nl
An assessment can be part of the procedure.
Green Circle Growers is one of the largest pot plant production & trade nursery in North America with modern production facilities to grow high quality, sustainable, efficient and environmentally friendly pot plants. With its wide range and fresh concepts, it is represented in almost all leading retail channels, such as Home Depot, Heinens, Wal-Mart, Sam's Club and HEB. They distribute their orchids under the Just Add Ice® brand; they are one of the largest orchid producers in the US.
Green Circle Growers offers great career opportunities for professionals in a wide range of horticultural sectors, and prides itself on providing an energetic work environment for all employees to succeed and grow in their career aspirations.
Green Circle Growers in pictures: https://youtu.be/9zPdWhpc9CE
For more information: https://www.greencirclegrowers.com/